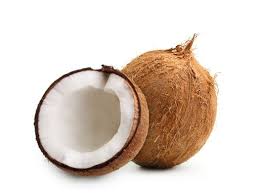 Coconut loves countries with a hot tropical climate. Coconut water is very similar in composition to human plasma, therefore it is used in medicine. Fresh is extremely useful for people experiencing severe physical exertion. Generally speaking, the benefits of coconut are multifaceted, therefore it is called the "tree of life", although this woody plant can serve as a source of death, because the fruit in its natural shell is much larger in weight and shape than we used to see on the shelves. Continue reading →
Among the supporters of a healthy diet, Goji berries, which are grown in Mongolia, China, Tibet, have recently become popular. Wild varieties (common dereza) grow in our latitudes and are not inferior in properties to their exotic relatives, but some of them are poisonous, although they have a beautiful rich red color and a pleasant smell during flowering. Continue reading →
Cherimoya (Annona cherimola, Cream apple, Ice cream tree, Graviola, Tzumux, Anona poshte, Atis, Sasalapa and a whole bunch of possible names …). Originally from the foothills of the South American Andes, it is actively grown in regions with suitable subtropical climates throughout the planet. Continue reading →
Champion (Artocarpus champeden, Chempedak or Cempedak). Originally from Malaysia, where it is mainly grown, it is also cultivated in neighboring Brunei, Thailand, Indonesia. A relative of Marange, Breadfruit and Jackfruit.
The fruits are elongated, large (up to 45 cm in length and up to 15 cm in width), covered with a yellow-brown rough skin, smell pleasantly. Continue reading →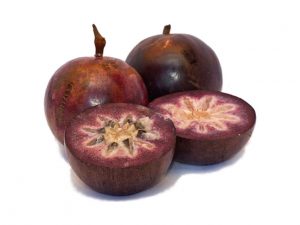 Chrysophyllum (Star apple, Star apple, Cainito, Star apple, Milkifruit, Kaimito) DO NOT confuse with Kaimito (or Abiu). Originally from Central America, today it is cultivated in the tropics of South America, India, Southeast Asia, West Africa and Tanzania.
Spherical or oval fruits (up to 10 cm in diameter) are covered with a smooth inedible peel of green or purple-brown, depending on the variety. Continue reading →